Erdogan announced that he is running again for the presidency and again for the People's Alliance Presidential elections will be held in Turkey in mid-June 2023, the incumbent said. Opposition alliance candidate not yet determined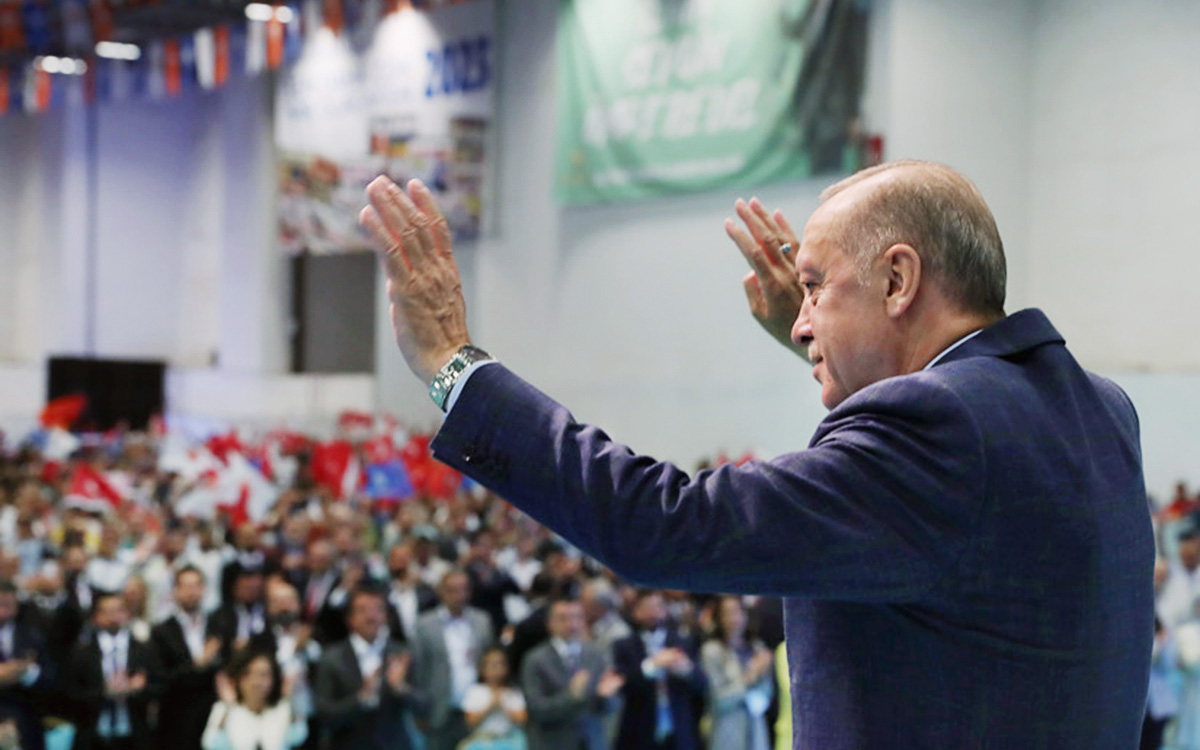 Recep Tayyip Erdogan
Turkish President Recep Tayyip Erdogan has confirmed that he is running for the presidency from the People's Alliance, Anadolu reports.
«I— candidate from the People's Alliance»,— Erdogan said.
He recalled that the presidential elections will be held in mid-June 2023.
People's Alliance— an electoral union created in February 2018 by the Justice and Development Party (Erdogan's party) and the far-right Nationalist Movement Party. It was formed to participate in the 2018 elections and joined forces supporting Erdogan's re-election. In May 2018, the opposition National Alliance was created, which united the Republican People's Party, the Good Party, the Happy Party and the Democratic Party.
The candidate from the National Alliance has not yet been determined. It is possible that the leader of the Republican People's Party, Kemal Kılıçdaroğlu, may become it. However, the alliance is concerned that in this case, the chances of winning will be insignificant (Kılıçdaroğlu lost the previous elections), writes En Son Haber.
In early June, the official representative of the ruling Justice and Development Party, Omer Celik, said that the party had nominated Erdogan's candidacy from the People's Alliance.
Read on RBC Pro Pro Does music really help you relax and focus? How to be Pro instructions How value stocks save investors when the market falls Pro articles What is endometriosis dangerous and can it be prevented Pro articles How to take care of dental health – 9 tips from the dentist Instructions Pro I will go to Baidu: how the main Chinese search engine differs from Google Instructions Pro Worth Is it possible to adopt the strange healthy lifestyle habits of Silicon Valley Articles Pro Is a favorable scenario possible for Severstal shares? In 2018, he was re-elected for a second term. According to the Constitution of the republic, one person can be elected to the post of head of state no more than two times in a row, the term of office is five years. In 2017, following a referendum, the Basic Law was amended, which reset the number of terms.
Authors Tags