American Harpoon anti-ship missiles along with Ukrainian Neptune missiles are deployed on the coastline, Ukrainian Defense Minister Reznikov said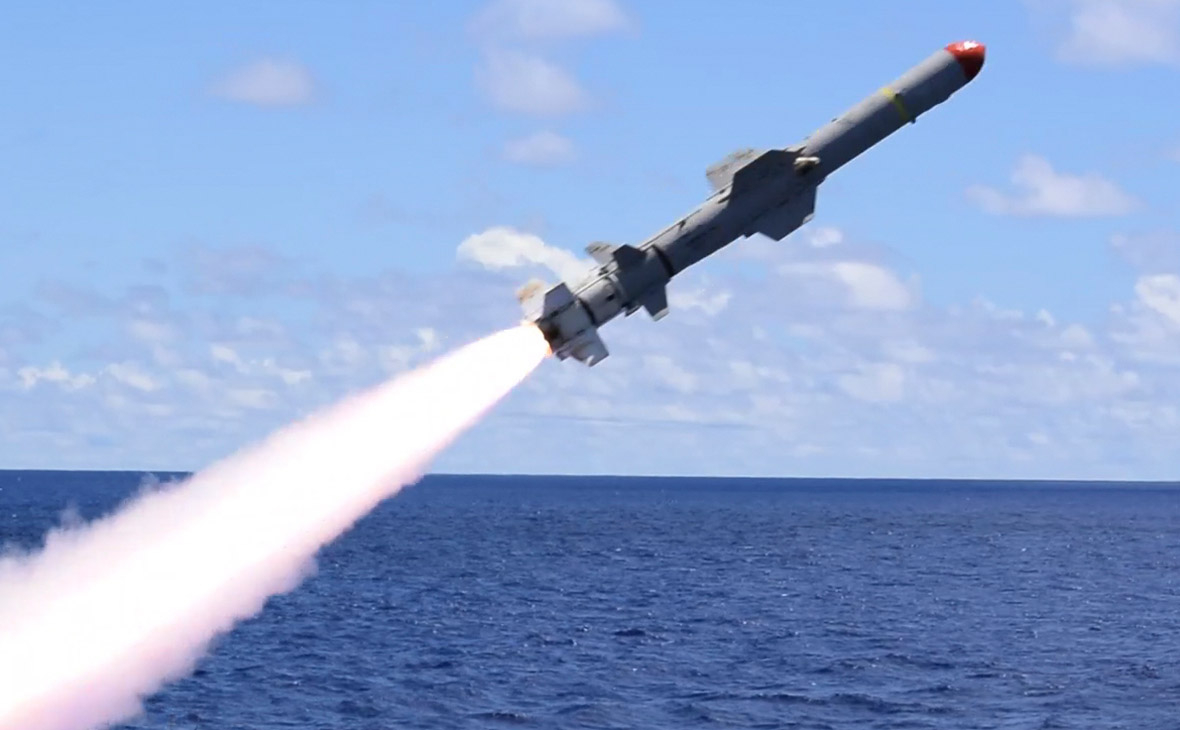 Harpoon anti-ship missile
American Harpoon anti-ship missiles entered service with the Armed Forces of Ukraine and are located on the coastline, where the Ukrainian Neptune complexes are also deployed, head of the Ukrainian Defense Ministry Oleksiy Reznikov said.
"Coastal defenses reinforced with extremely effective Harpoon systems," — he wrote.
At the end of May, the head of the Pentagon, Lloyd Austin, announced that Denmark would supply Ukraine with Harpoon and launchers for them. "I am extremely grateful to Denmark, which today announced the supply of launchers for Harpoon missiles and missiles for them in order to help Ukraine protect its coast," — Austin said.
The Harpoon anti-ship missile was developed by McDonnell Douglas and manufactured in the US by Boeing Corporation. It was adopted by the United States in 1977. It is used in more than 30 countries around the world. The maximum firing range depends on the modification and ranges from 90 to 220 km, in some modifications— up to 280 km.
In addition to ships, missiles can hit ground defense infrastructure and targets, as well as air targets within sight.
The Swedish Foreign Minister Ann Linde also announced plans to transfer anti-ship missiles to Ukraine.
Ukrainian President Volodymyr Zelensky on June 6 noted that Kyiv is working on obtaining anti-ship systems.
Read on RBC Pro Pro Japanese rollercoaster: will SoftBank be able to save itself from record losses again Articles Pro Freudian success: how a hot dog stand became a fast food empire It Might Not Work Anymore: 3 Steps to Meaningful Import Substitution can bring Russia to the top of the cloudiest countries Forecasts
Ukraine has repeatedly turned to the United States with a request to transfer multiple launch rocket systems. The New York Times reported that Washington intends to comply with this request. According to US President Joe Biden, missile systems will not be able to reach Russian territory. Secretary of State Anthony Blinken stressed that Kyiv had assured Washington that there were no plans to use MLRS to strike Russian territory.
The Kremlin has repeatedly pointed out that the supply of weapons to Ukraine threatens the security of the continent and leads to instability. On June 2, presidential spokesman Dmitry Peskov said that pumping weapons into Ukraine would cause it "more suffering." He added that this does not change the parameters of the special operation and its goals "will be achieved in any case."
Russia launched a military special operation in Ukraine on February 24th. Russian President Vladimir Putin called its goals "denazification"; and demilitarization of the camps.
Authors Tags Subscribe to RuTube RBC Live broadcasts, videos and recordings of programs on our RuTube channel