President refuses to dine with the King of Sweden
The protocol service of the President of Finland, Sauli Niiniste, warned the court of King Carl XVI Gustaf of Sweden in advance that the dinner planned in the Åland Islands during a visit to them of the monarch, may be cancelled. This was reported by Ilta Sanomat with reference to the press service of the President of Finland.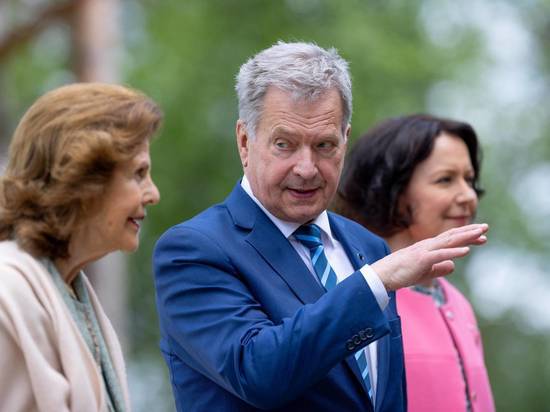 Photo: Global Look Press
The publication notes that the protocol service of the President of Finland warned the guests in advance that the President and his wife would not be able to attend the dinner, which was to take place on the day of the visit of the Swedish king.
It is emphasized that Carl XVI Gustaf's entourage expressed full understanding in connection with this decision. However, the reason why Niinista had to urgently return to Helsinki is not known.
The meeting between the President of Finland and the King of Sweden was dedicated to the centenary of the autonomy of the Åland Islands, which are inhabited by a mixed Finnish-Swedish population (the islands are part of Finland) .
Earlier, the British tabloid The Daily Mail reported that the dinner did not take place due to the words of Russian President Vladimir Putin, who recalled the victory of Peter I over Sweden in the Northern War, noting that the emperor was engaged in the return of territories.< /p>
The publication also stated that a group of Russian warships allegedly moved towards the Aland Islands, after which the Swedish king and the Finnish president left the region.
Note that Putin's statements about Peter I sounded on the day of the 350th anniversary of the birth of the first emperor of Russia.