They explained that Ukraine has one artillery gun for 10-15 Russian ones, and Kyiv has used up its supply of ammunition. Now the Ukrainian army is almost completely dependent on Western arms supplies, intelligence added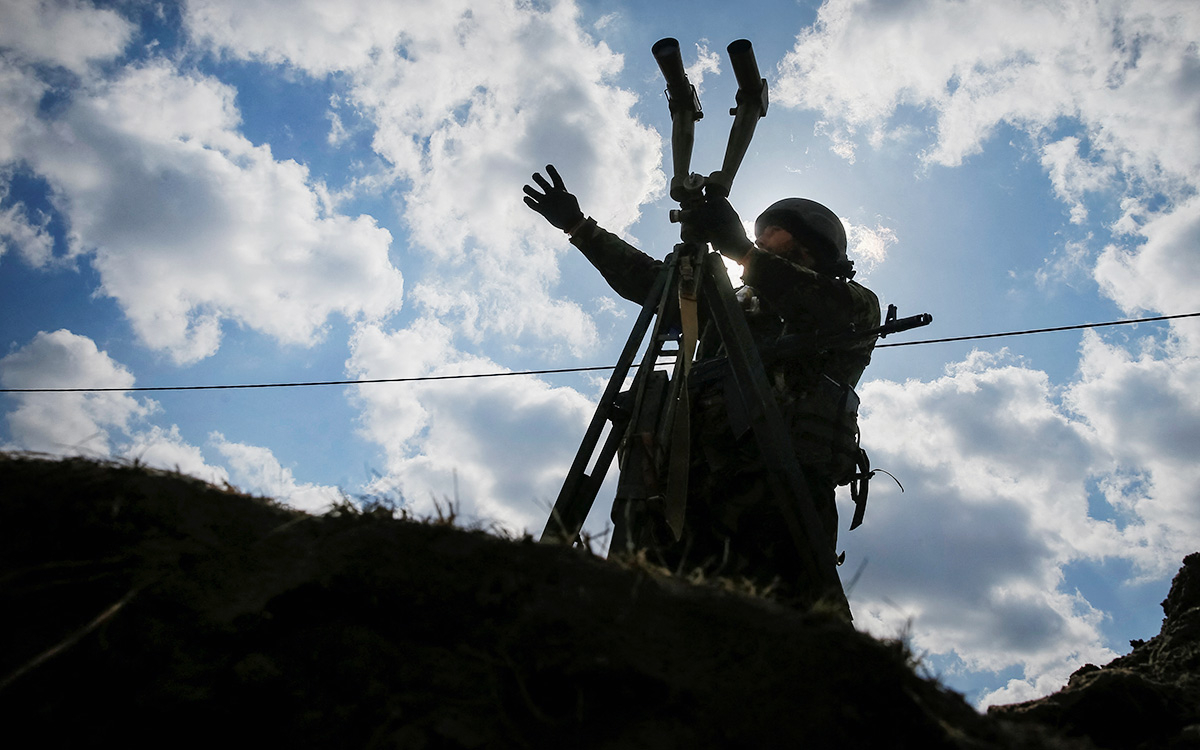 Ukraine is losing to Russia in the ongoing "artillery war", said Deputy Head of Ukrainian Military Intelligence Vadim Skibitsky, quoted by the Guardian.
The deputy head of intelligence said that the Ukrainian troops have one artillery gun for 10 & ndash; 15 Russian ones. The Armed Forces of Ukraine use from 5,000 to 6,000 artillery shells a day. "We have nearly used up all of our [artillery] ammunition and are now using standard NATO 155mm rounds," he added. Europe supplies shells of smaller caliber, but they are running out, and supplies are accordingly reduced.
Now the Ukrainian army is completely dependent on Western arms supplies, the military added. According to him, partner countries send about 10% of what they have to Kyiv.
He added that hostilities will remain "artillery war" in the near future.
p>
Now the issue of supplying Ukraine with multiple launch rocket systems (MLRS) is being discussed. The United States promised to supply weapons, they will transfer the M142 HIMARS (High Mobility Artillery Rocket System) MLRS. The White House emphasized that the weapons would not be used to strike Russian territory. The State Department claimed that they would not send long-range missiles.
The UK also promised to supply the MLRS. The country's defense minister explained that London's support for Ukraine is changing along with Russian tactics.
Read on RBC Pro Pro The new iron curtain is digital: why IT companies are leaving Russia Articles Pro Why import substitution can bring Russia to the top of the cloudiest countries can it be prevented Articles Pro I want to make a training plan. What is important to consider Instructions Pro When an IT specialist can be replaced by a software robot and save money Articles Pro How to repay a debt during a moratorium on bankruptcy Instructions Pro Postponement? Not today: dealing with receivables in a crisis Articles
The Kremlin believes that the supply of MLRS to the war zone will not contribute to the resumption of peace talks. "We believe that the United States is purposefully and diligently adding fuel to the fire, the United States, obviously, really adheres to the line of fighting Russia to the last Ukrainian," — Dmitry Peskov, representative of the President of Russia, spoke.
Authors Tags Subscribe to RuTube RBC Live broadcasts, videos and recordings of programs on our RuTube channel