According to preliminary data, one of them occurred at an electrical substation, some residents were left without electricity. The other two could have been caused by car fires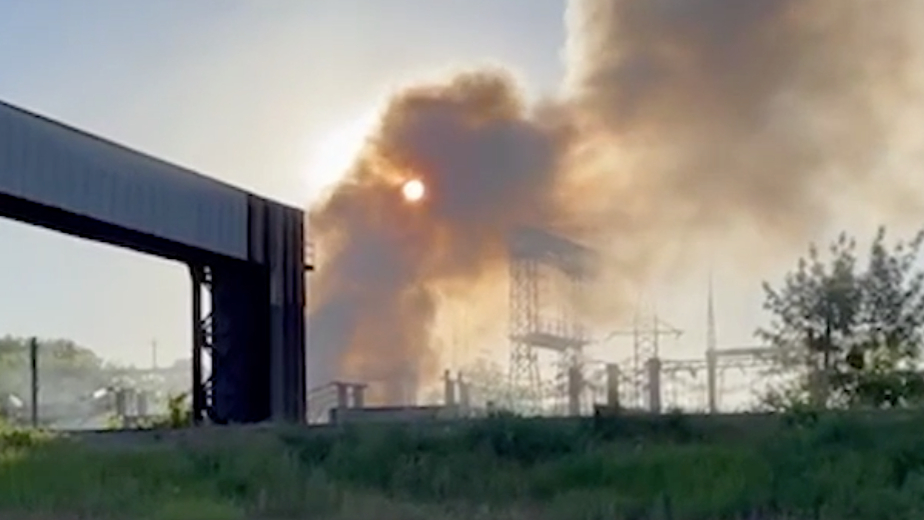 Video
A series of explosions occurred in Berdyansk, Zaporozhye region, Vladimir Rogov, a member of the main council of the military-civilian administration of the region, said in Telegram.
He posted a video with the caption "Video from the site of the explosions in Berdyansk." It shows a large plume of smoke, but its source is unclear.
The three explosions in Berdyansk are also reported by RIA Melitopol. According to the agency, two cars were burned in the parking lot near one of the cafes, and one of the electrical substations was damaged.
The Berdyansk city council confirmed on Telegram that one of the explosions could have occurred at a substation. Part of the city is de-energized, they specified there. A video released by the city council shows several columns of smoke and flames.
Since the end of February, Berdyansk, which is located in the south of the Zaporozhye region, has been occupied by Russian troops. A new administration was appointed in the city, Alexander Saulenko became acting mayor.
Read on RBC Pro Pro How helium shortage threatens SpaceX, Intel and Netflix Articles Pro The price of PhosAgro products is at a historical peak. What to expect from the shares of the giant Instructions Pro How retailers can preserve the assortment familiar to Russians Instructions Pro Fiber: why it is important and in what products it can be found Articles
Last week, explosions occurred in the port of the city. The administration said that mine clearance was the reason.
On May 29, Vladimir Rogov reported that the port of Berdyansk would be able to resume work in full within a few weeks. According to him, the infrastructure of the port is "in good condition, despite numerous shellings."
"The port is important in terms of supplying large volumes of cargo: food, grain, fuel, engineering products, and so on." ,— he explained.
Authors Tags Subscribe to Telegram