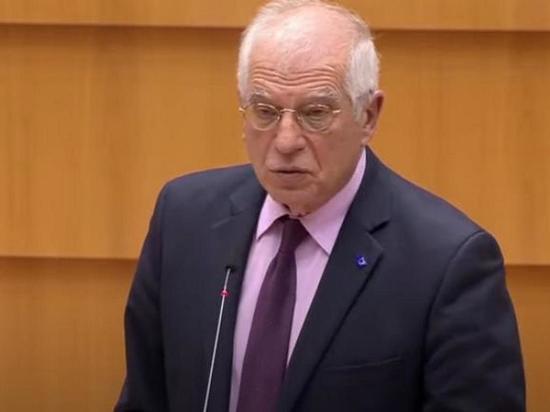 After the end of hostilities in Ukraine, the European Union will need to learn how to coexist with Russia. To do this, Europe must determine a clear plan of contacts, said the head of EU diplomacy, Josep Borrell, in an interview for the official EU magazine.
In particular, Josep Borrell explained that the goal of the Europeans is to help Ukraine regain the territories that it has lost from the beginning military operations. To him, this goal seems reasonable. He also noted that after the end of the conflict, coexistence with Russia for the EU will be very difficult.
"But we still have to try to coexist with the Russians on this continent," he explained.
At the same time, the head of European diplomacy specified that the channels of communication with Moscow were never closed.
"Of course, these channels were never closed. The Austrian chancellor was recently in Moscow, the president of the African Union is returning from Sochi, and two emissaries Secretary General of the United Nations are in Russia today, trying to find a solution to the problem of grain exports from Ukraine. We must continue to talk with Russia," he added.
Regarding the effectiveness of anti-Russian sanctions, Borrell explained that it is too early to draw conclusions , however, they already have a certain negative impact on the economy of the Russian Federation.
"One has only to look, for example, at the decline in Russian car production and its factories closing one after another. Russian civil aviation is also experiencing great difficulty in launching their aircraft due to lack of spare parts. Of course, the ruble exchange rate is at the highest level, but it is not convertible," he clarified.