Sources of the Italian newspaper said that one of the goals of the visit to Kyiv is to discuss with Zelensky the issues of demining ports and unblocking grain corridors.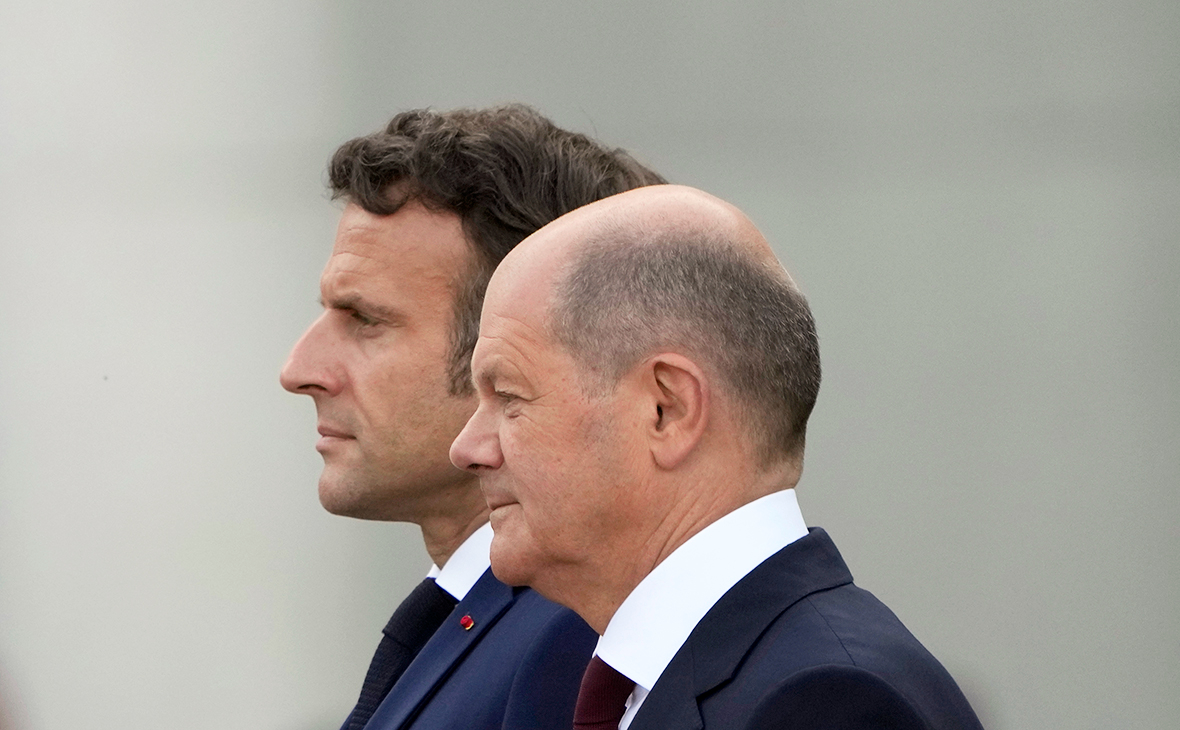 Emmanuel Macron and Olaf Scholz
French President Emmanuel Macron, German Chancellor Olaf Scholz and Italian Prime Minister Mario Draghi will visit Kiev on Thursday, June 16, the Italian newspaper La Stampa reported. At the same time, none of the countries has officially confirmed this yet.
According to the newspaper, politicians plan to discuss with the President of Ukraine Volodymyr Zelensky the issues of demining ports and unblocking grain corridors.
The planned trip of Macron, Scholz and Draghi was previously reported by Bild. According to the publication, politicians are going to meet with Zelensky before the G7 summit, which will be held from June 26 to 28.
In addition, Europe 1 sources reported Macron's trip to Kyiv, which could take place in the coming weeks. According to the radio station, during this visit, the French leader may announce the transfer of six more 155-mm Caesar self-propelled artillery pieces to Ukraine. The first six such guns were handed over to Kyiv at the end of April. La Repubblica wrote about Draghi's possible visit to Ukraine back in April.
The Ukrainian capital was previously visited by the presidents of Poland, Lithuania, Latvia and Estonia, as well as British Prime Minister Boris Johnson.
On June 11, President of the European Commission Ursula von der Leyen met with Zelensky in Kyiv. They discussed the restoration of Ukraine and its progress towards membership in the European Union.
Read on RBC Pro Pro Is it worth adopting the strange healthy lifestyle habits of Silicon Valley : why IT companies are leaving Russia Turkey: what kind of business Russians open there Articles Pro Tomorrow may no longer work: 3 steps to meaningful software import substitution