Consultations on the referendum in South Ossetia will be held in Moscow on June 14 A delegation headed by President of South Ossetia Alan Gagloev left for Moscow on June 13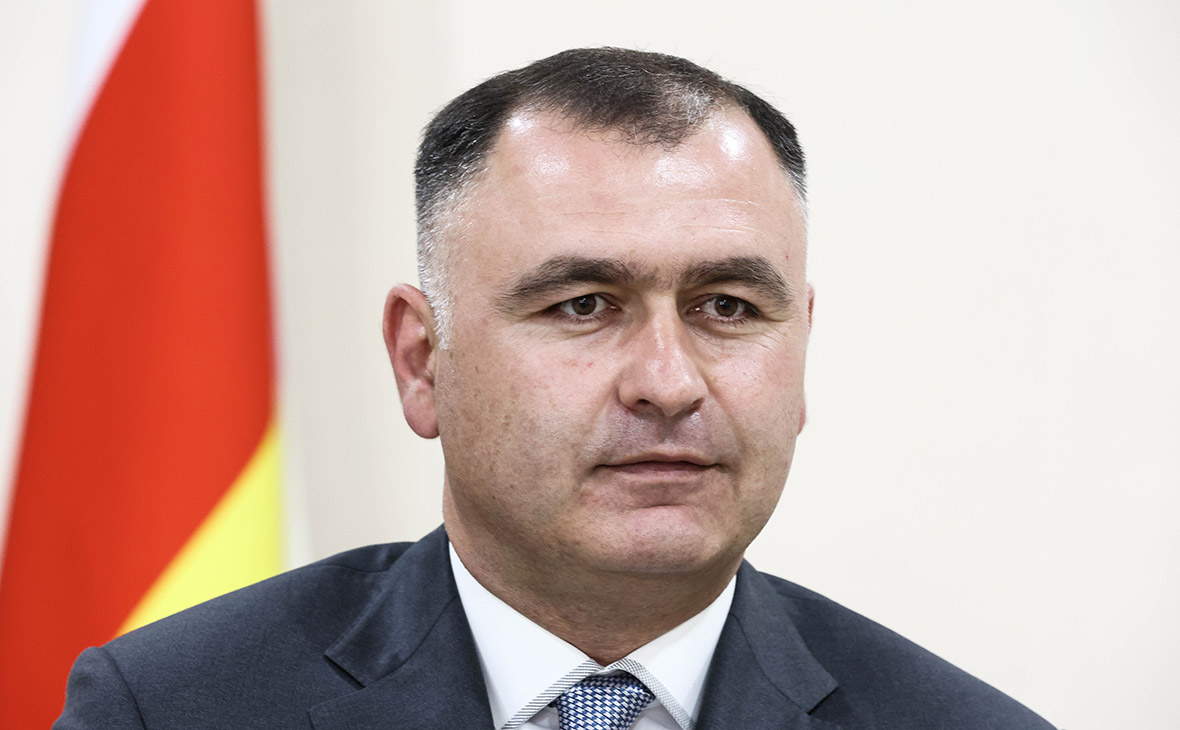 Alan Gagloev composition of Russia. This was reported by the press service of the head of the republic.
"The delegation of the Republic of South Ossetia, headed by President Alan Gagloev, left for consultations in Moscow on the issue of a referendum on the unification of [countries]", — The report says.
In addition to Gagloev, the delegation includes Chairman of the Parliament of South Ossetia Alan Tadtaev, Chairman of the Supreme Court Olesya Kochieva, Chairman of the CEC Emilia Gagiev, acting. Minister of Foreign Affairs Dmitry Medoev and State Advisor to the President Konstantin Kochiev.
Former President of South Ossetia Anatoly Bibilov signed a decree on a referendum on May 13, after losing the election. He called the unification a "strategic goal"; republic and "aspiration" its people.
The new head of the republic, Alan Gagloev, called for consultations with Moscow before announcing a referendum. He explained his decision by the uncertainty of "the legal consequences of the issue submitted to the referendum" and the inadmissibility of a unilateral decision on a referendum on this issue.
Gagloev also stressed that the referendum will be held only after the appropriate "signal" from Moscow. He pointed out that now Russian forces are conducting a special operation in Ukraine, Russia is "dealing with geopolitical issues." "As soon as there is a signal, as soon as there is an understanding that the time has come— we will definitely hold this referendum,— explained the head of the republic.
Read on RBC Pro Pro The US market has reached a fair assessment. This is evidenced by the "Rule 20" : three keys to success in strategic planning that the authorities of South Ossetia made a sound decision by suspending the decree. "Given that this initiative <…> was not agreed with us, the decision of the new head of state <…> we assess it as sound, in line with the spirit of alliance,»,— said the diplomat.
Russia recognized the independence of South Ossetia and Abkhazia in August 2008 after the fighting and the completion of Russia's "operation to force Georgia to peace."
Georgia considers South Ossetia as part of its territory. The Georgian Foreign Ministry warned that any referendums on the territory of South Ossetia are unacceptable.
The Kremlin indicated that it did not accept any "legal or other" actions, but it is about expressing the opinion of the people of South Ossetia.
Authors Tags Subscribe to RuTube RBC Live broadcasts, videos and recordings of programs on our RuTube channel