Among them are a girl and a child. Due to a shell hit, a fire started in the market, a number of pavilions burned down, private cars were damaged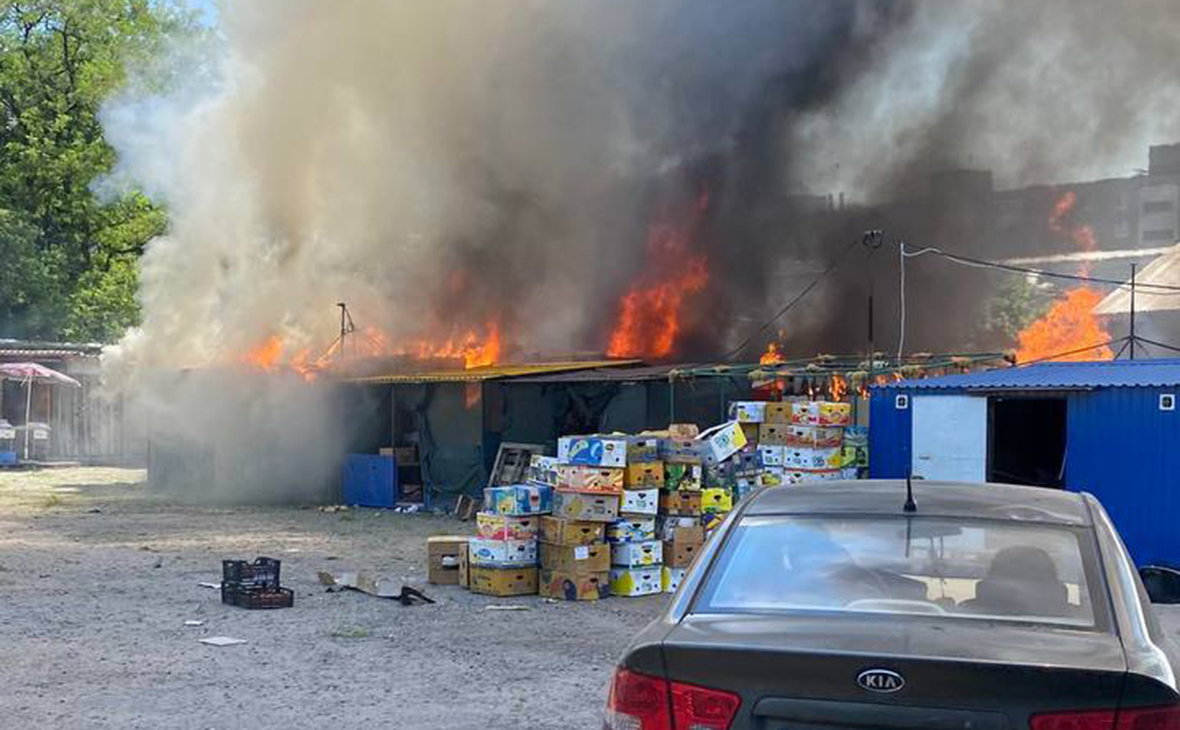 Three people were killed as a result of a shell hit on the territory of the Maysky market in Donetsk, reports the Donetsk News Agency (DAN). Four more were injured.
Before that, DAN wrote that among the dead — a girl and a child.
During the shelling, several retail outlets were destroyed, cars were damaged, the newspaper writes. Fire brigades of the Ministry of Emergency Situations arrived at the scene.
Video
Telegram-channel "Typical Donetsk" publishes photos and videos from the market. One of the photos shows a thick column of smoke and flames, while another video shows the trade pavilions burning. Firefighters are putting out the fire.
One of the subscribers of the channel made a video in which he told what happened: "A sharp bang, and everything caught fire. Lots of fire brigades, lots of ambulances. A woman walking past him said that a girl and a child had been taken away from the market in ambulances.
Read on RBC Pro Pro Cornell University professor: people are "cognitive misers" Pro Articles Four Good Practices to Help Manage Stress How To Pro Love Can Be Measured: How to Get Customer Attachment How To Pro Find Maniacs and Forget Compromises: Five Rules for Success in Companies Pro How To Boring and Complicated: 6 Cycling Myths Articles
The day before, in the center of Donetsk, in the area of ​​the administration of the head of the republic, there was an explosion. Eyewitnesses claimed that ammunition exploded, one of them hit a residential building.
Before that, one of the central districts of the city— Voroshilovsky. 13 people were injured, fires broke out in residential buildings. Buildings of schools, a lyceum, a gymnasium, nursery gardens were damaged.
Authors Tags Subscribe to VK RBC Get news faster than anyone