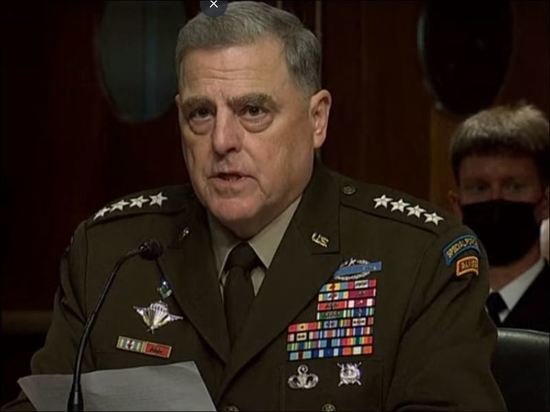 Photo: Video frame
The United States gave a rough estimate of the losses of the Armed Forces of Ukraine during a special military operation of the Russian army in the country. The loss figures were announced by the Chairman of the Joint Chiefs of Staff of the US Armed Forces, General Mark Milley.
According to the head of the Chief of Staff of the US Armed Forces, Ukraine loses about 100 servicemen killed and up to 300 wounded per day. It should be noted that the Ukrainian side itself, until recently, preferred not to talk about the number of dead, wounded and captured soldiers of the Ukrainian army.
Earlier, President of Ukraine Volodymyr Zelensky called the losses of the Ukrainian army in Severodonetsk and Kharkiv region "painful". But he did not name the exact number of dead Ukrainian servicemen.