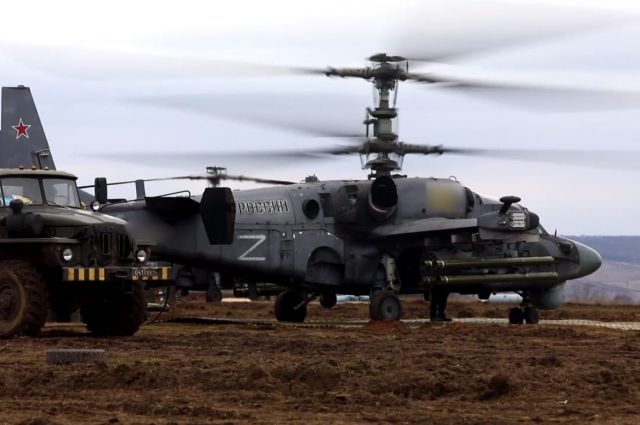 Ka-52 helicopters of the army aviation of the Western Military District, during a special military operation, launched missiles at the discovered fortified points of the Armed Forces of Ukraine, the Russian Ministry of Defense reports.
The pilots delivered air strikes from a distance of more than 5 kilometers. As a result of combat use, the enemy's command post, tanks and other armored vehicles were destroyed.
Aviation Russian Aerospace Forces during the NMD continues to carry out tasks to destroy armored vehicles and military infrastructure facilities of the Armed Forces of Ukraine, escort military columns, deliver troops, military cargo, aviation support for units performing tasks as part of a special operation.
Earlier, the RF Ministry of Defense published footage from tests of the Zirkon hypersonic cruise missile in the waters of the Barents Sea. State tests of "Zircon" should be completed next summer. Then the missile is planned to be put into service for surface ships by the end of the year.
Rate the material