The number of conscripts and reservists will be increased
Lithuania does not seem to exclude military clashes with Russia and has already begun to actively build up its military potential. Thus, the Lithuanian Seimas (namely, 126 deputies) voted for amendments providing for an increase in the number of conscripts. According to the adopted amendments, up to 4,400 people will now be drafted into the Lithuanian army. Previously, the maximum number of recruits was 4,000.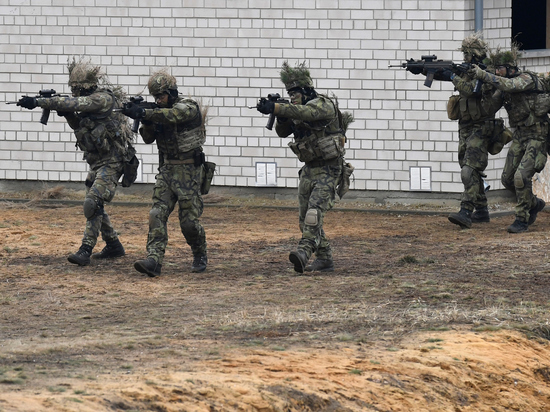 Photo: Global Look Press the number of reservists who annually undergo army exercises. If earlier NATO exercises were held from 1.5 to 4 thousand people, then according to the new amendments, from 2.5 to 5 thousand people will participate in them.
It was also decided to increase the number of employees working under labor contracts in Lithuanian army, – from 1800 to 2050 people. The Lithuanian government also plans to build three military camps by 2023 – in Vilnius, Shilaly regions and Siauliai. To serve only these military camps, an additional 150 employees working under an employment contract will be required.
Let us recall that the Lithuanian authorities restored conscription for military service in 2015 "due to the aggravation of the geopolitical situation." In Lithuania, conscript service lasts 9 months. From 2020, young people aged 18 to 23 are being drafted into the army. In addition, men and women under the age of 38 are accepted for contract service.
This week, Vilnius banned the transit through its territory of certain cargoes coming from Russia to the Kaliningrad region. The Russian Foreign Ministry called the move obviously "hostile" and promised an answer.