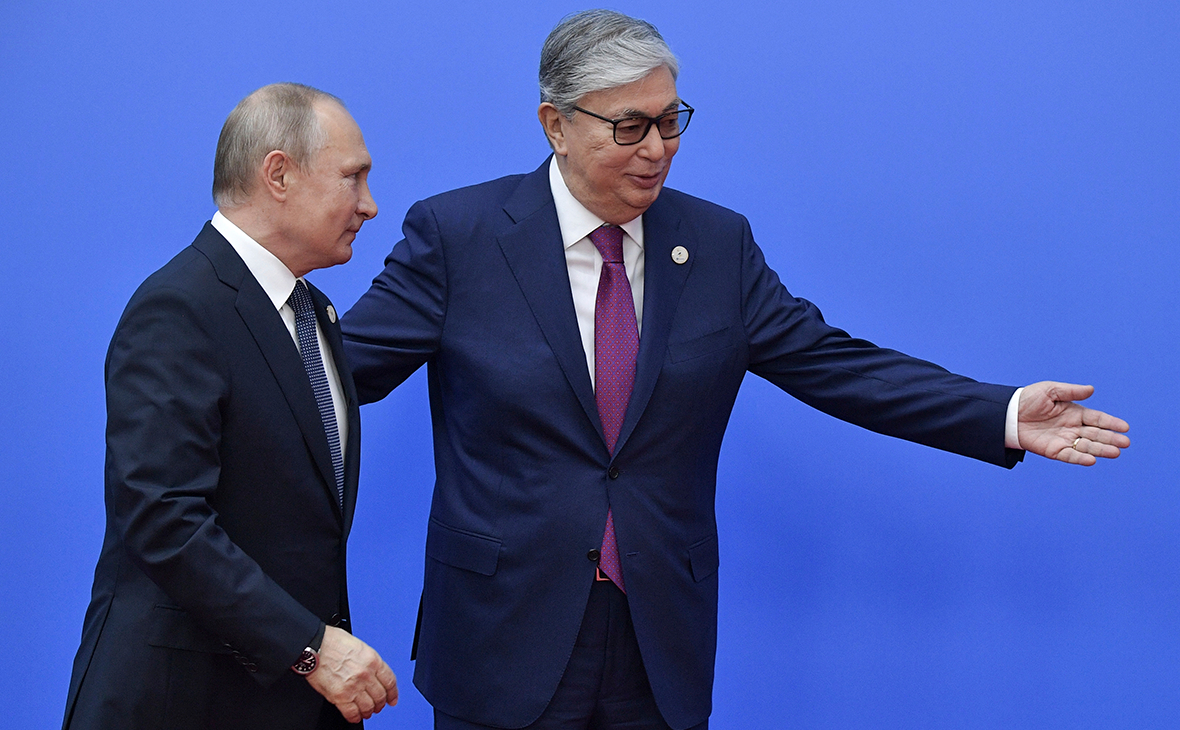 Vladimir Putin and Kassym-Jomart Tokayev (left to right)
Russia is a reliable ally of Kazakhstan, President of Kazakhstan Kassym-Jomart Tokayev said at the economic forum in Qatar.
"Yes, Putin is is still a reliable ally, and as head of state, I am pleased to report that I have a close relationship with Putin, — Tokayev answered a question about his attitude towards the Russian president "in connection with current events."
In addition, Tokayev said that Putin, in a personal conversation, did not react in any way to his words that Kazakhstan was not going to recognize the LNR and the DNR.
Tokayev visited the St. Petersburg International Economic Forum on 17 June. At the forum, he stated that Kazakhstan is against the recognition of the LPR and DPR, as well as other "quasi-state territories." "It has been calculated that if the right of a nation to self-determination is actually realized throughout the globe, then instead of the 193 states that are now members of the UN, more than 500 or 600 states will arise on Earth. Of course, it will be chaos, — said the president of Kazakhstan.
Russia recognized the independence of the DPR and LPR On February 21, three days later, President Vladimir Putin announced the start of a military operation in Ukraine. The head of state called the protection of the population of Donbass, as well as demilitarization and "denazification" its goals. Ukraine.
Tags Subscribe to VK RBC Get news faster than anyone else