The President of Ukraine Zelensky dismissed the ambassadors in Georgia, Iran, Portugal, Slovakia and Lebanon. The reasons for this decision and who will take the posts of ambassadors of Ukraine in Georgia, Iran, Lebanon, Portugal and Slovakia are not reported. Zelensky also appointed new Ukrainian ambassadors to New Zealand and Tajikistan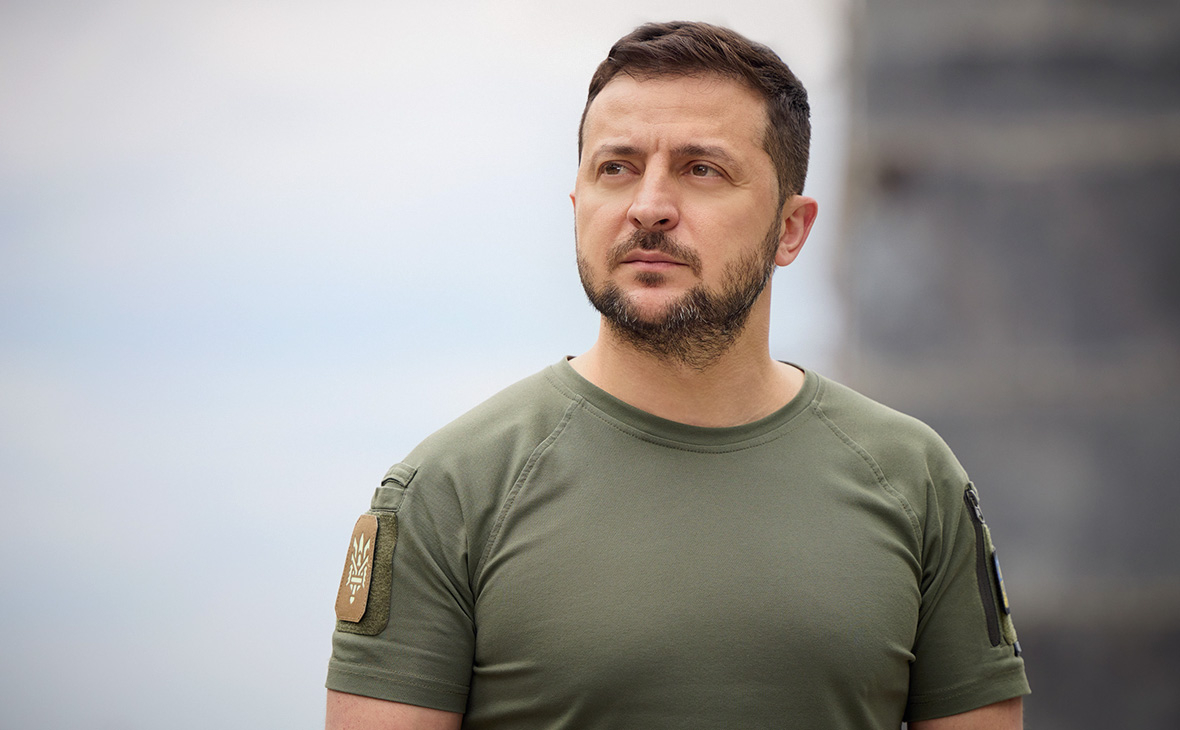 Volodymyr Zelensky
Ukrainian President Volodymyr Zelensky has dismissed ambassadors to Georgia, Iran, Lebanon, Portugal and Slovakia. The relevant decrees are published on the website of the Ukrainian president.
According to the documents:
Sergei Burdilyak was dismissed from the post of Ambassador of Ukraine to the Islamic Republic of Iran;
Igor Dolgov was dismissed from the post of Ambassador of Ukraine to Georgia;
Yury Mushka was dismissed from the post of Ambassador of Ukraine to Slovakia;
Inna Ognivets was dismissed from the post of Ambassador of Ukraine to Portugal;

< li>Igor Ostash was dismissed from the post of Ukrainian Ambassador to Lebanon.
The reasons for this decision were not reported. Also, Zelensky has not yet appointed new Ukrainian ambassadors to these countries. At the same time, by the decree of the President of Ukraine, Valery Evdokimov was appointed Ambassador to Tajikistan, and Vasily Miroshnichenko— ambassador to New Zealand.
Earlier, Zelensky announced that he would fire ambassadors for inefficient performance of official duties, UNIAN wrote.
All the dismissed ambassadors were appointed during the previous administration of the then President of Ukraine, Petro Poroshenko. In 2015, he appointed Ognivets Ambassador to Portugal, and Burdilyak— in Iran, in 2016 Mushku— Ambassador to Slovakia, Ostasha— in Lebanon. In 2017, he appointed former Deputy Defense Minister for European Integration Igor Dolgov to the post of Ukrainian Ambassador to Georgia.
Read on RBC Pro Pro Get ready to work twice as hard. The reason is in the personal data of Instructions Pro 46 thousand people lost their money. How the cryptocurrency market collapsed Articles Pro A competitor trades on the marketplace under your trademark. What to Do How To Pro The Benefits of Regrets and the Power of Genuine Fun: 5 Fresh Self-Development Books Pro Articles How to Save Taxes with Intellectual Property How To Deal with Imposter Syndrome in 5 Steps How To Pro I'm Like a Street Fighting Ninja: Ray Dalio – about the impact of meditation Articles Pro How to bargain with the Chinese – the secrets of negotiations Articles
In early June, Bild reported that German Foreign Minister Annalena Burbock was refusing to meet with Ukrainian Ambassador Andriy Melnyk.
The Federal Foreign Ministry explained that the matter was in the different statuses of diplomats, and added that Burbock was on permanent contact with his Ukrainian counterpart Dmitry Kuleba.
At the same time, the publication notes that other ministers are not embarrassed by the difference: Minister of Economy Robert Habek, Minister of Finance Christian Lindner, Minister of Defense Kristina met with Melnik Lambrecht and others.
Melnik repeatedly spoke sharply about the leadership of Germany. So, in May, he called German Chancellor Olaf Scholz a "offended liverwurst".
Authors Tags Persons
Vladimir Zelensky
politician, President of Ukraine
January 25, 1978