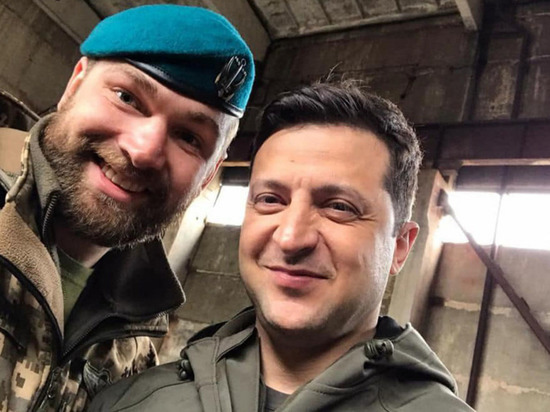 Photo: Social networks
Commander of the 36th Marine Brigade of the Armed Forces of Ukraine Sergey Volynsky with the call sign "Volyn", who was on the territory of the metallurgical plant " Azovstal" in Mariupol, spoke about the order of the Commander-in-Chief of the Ukrainian army Valery Zaluzhny to surrender, writes the Military Chronicle Telegram channel.
According to Volyn, Zaluzhny called military communications and from the command post said to stop conduct defensive operations and surrender, finding exits on their own or through the Main Intelligence Directorate of Ukraine.
According to the commander of the Ukrainian marine brigade, the order was a shock for the military. Volynsky hoped to the last that the military would be given a corridor to leave the plant.
Volynsky also said that he had contacted the head of the Ukrainian state, Volodymyr Zelensky. "He said that we have a critical situation, that we need to take some measures, look for some kind of political solution, go to some negotiations, because people are dying and the situation is getting worse all the time," Volyn shared the details, noting that Zelensky asked the fighters to hold on. When the order to surrender was received from Zaluzhny, he again got in touch with the president, who told him that the defense of Mariupol was ending.
Sergey Volyn's transformations: from a coat with fur to the surrender of Azovstal
See related photo gallery