The authorities of Sri Lanka asked Russia for a loan for the purchase of fuel against the background of the economic and energy crisis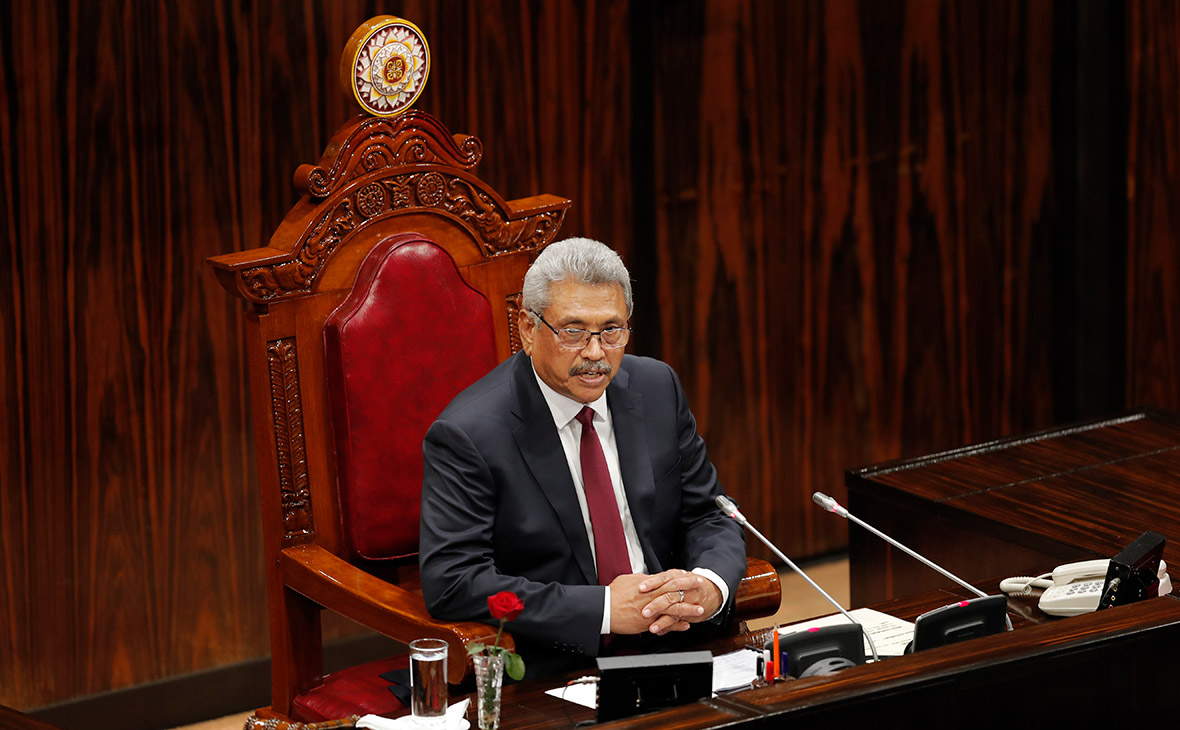 Gotabaya Rajapaksa
Sri Lankan President Gotabaya Rajapaksa asked his Russian counterpart Vladimir Putin to open a credit line for the purchase of fuel, said he's on Twitter.
"I had very productive talks with Vladimir Putin. I have requested assistance with loans to import fuel to Sri Lanka to overcome current economic problems,— Rajapaksa reported. In addition, he asked to resume Aeroflot flights. to the country.
The presidents agreed to strengthen bilateral cooperation in the tourism, trade and cultural sectors, the leader of Sri Lanka wrote.
During the talks, the presidents discussed topical issues of bilateral trade and economic cooperation, including energy, agriculture and transport, the Kremlin's press service reported on its website. Putin and Rajapaksa agreed to develop friendly ties.
Sri Lanka faced an economic crisis in April. Experts called it the strongest for the entire existence of the country. Sri Lanka lost the ability to pay for fuel purchases due to lack of foreign exchange.
On May 26, the Russian Foreign Ministry received a request from Sri Lanka to help deal with the energy crisis. Minister of Energy of the Republic Kanchan Widgesekera specified that the country will pay $72.6 million for 90,000 tons of Russian oil within a few weeks. The next day, the Russian tanker Nissos Delos arrived in Colombo with oil purchased in April.
Read on RBC Pro Pro Cult: the language of bigotry Summary Pro How not to turn from a witness into a suspect during interrogation Instructions Pro Paleo Diet. Eat what nature intended to lose weight and improve health Summary Pro How China's tech sector lost $2 trillion in capitalization Instructions Pro Short workout for the office. Relax your neck and chest Video Pro 11 gadgets that will help improve sleep Articles
In mid-June, Sri Lankan Prime Minister Ranil Wickramasinghe announced that the authorities were again considering the possibility of oil supplies from Russia. Later, he informed that Colombo had received answers from Russian companies regarding the purchase of fuel on credit.
On June 28, the President of Sri Lanka met with Russian Ambassador Yuri Materi. They discussed the development of trade opportunities between the countries.
Two days later, Rajapaksa sent a letter to Putin with a proposal to buy oil, Sri Lankan Daily Mirror wrote, citing a source close to the office of the head of state . The publication specified that the leaders would work out agreements in the negotiations in the coming days and the President of Sri Lanka would arrive in Moscow.
The interlocutor of the newspaper noted that Sri Lanka also turned to India for help with fuel— its authorities agreed to send four tankers to Qatar. At the same time, the UAE, Oman and Saudi Arabia did not respond to requests for assistance with fuel, Economy Next specified.
Authorities expected the fuel shortage to last until July 10.
< /em>
Authors Tags Subscribe to VK RBC Get news faster than anyone else